Irish Pensions: A landscape in transition…
September 19th, 2018, Croke Park, Dublin
NATIONAL PENSIONS SUMMIT 2018
September 19, 2018, Croke Park, Dublin
Irish Pensions: A landscape in transition…
About the 2018 National Pensions Summit:
The government have unveiled a major overall of how we plan for retirement. Mandatory pensions are to be introduced for employees under radical plans announced recently. From 2022, employees without private pensions will be enrolled automatically in a retirement savings scheme in an effort to address the significant pensions deficit looming over the country. Also planned is a move to a 'total contributions approach' for the State pension from 2020 replacing the controversial yearly approach. Such changes to the system have been welcomed by the pensions community in the hope that reforms will reduce unnecessary complexity. The change from defined benfit (DB) to defined contribution schemes has now placed more onus and responsibility on individuals and so it's vital that the decision making involved is understood clearly. All told, Ireland's pensions industry is in the midst of a massive shake-up. How will such radical reforms be implemented and managed? How will the benefits associated with all these reforms be best realised for employees and employers?
These and many other questions will be answered and debated at the Sunday Business Post's 2nd National Pensions Summit. This Summit will include a comprehensive programme of carefully selected presentations, panel debates, exhibits and keynote presentations each with a focus on helping our audience learn more about how the pensions market is evolving. The agenda will combine the insights of national and international experts from industry leaders, government, regulation and international experts.
Through expert presentations, case studies, panel and roundtable discussions, we'll explore:
Roadmap for pensions reform 2018-2023
Auto-enrollment and the DC Market
Trust and engagement
Collaboration of schemes
Tax relief
Reducing the administrative burden for employers
Challenges facing employers and trustees as they migrate to DC pension schemes
Streaming the market place
Women and pensions
What can we learn from the UK?
Pension Investors and Managers

Brokers

Trustees

Fund Managers

Consultants

Legal

CEO's

HR Managers

Heads of Finance

Academia 
Past attendees included delegates from the following companies:
Age Action Ireland, Bartra Capital, Bank of Ireland, Statestreet, Goodbody, Key Capital, Zurich, Mercer, CPL Recruitment, Virgin Media, Investec, Tyco, Investec, Sheridan Insurance, Shortt Steal, Department of finance, UCD, Kinsale Capital, Department of Employment Affairs and Social Protection, AIB, Accuvest, Rebruke, Pensions Authority, KPMG, Davy, Irish Life, The Reputations Agency, KPMG, Irish Association of Pension Funds, New Ireland, Finance One, TG4, UCC, Kerry Group, Siemens, Arthur Cox, Central Bank of Ireland, EY, ESB, Mason Hayes and Curran, Fitzwilliam Real Estate, Affidea, An Post, Ulster Bank, Trident, Aon, Grafton Recruitment, Innovation Value Institute, Royal Hibernian, APTI, Bespoke Trustees, Milliman, Mount Street Trustees…
Our leading speakers this year include:
Read below to see what some of the attendees from our previous events have to say: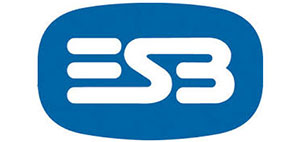 The Summit was very good, lots of topics covered
It was a great idea. Very few events get brokers, investment advisors, trustees and insurance companies in the one room
Excellent conference, very informative, lunch was top-class
Get 4 tickets for the price of 3
Get 6 tickets for the price of 4
Get 10 tickets for the price of 6
Become a partner for this event
For Sponsorship Opportunities Contact
Wayne Leitch
Head of Sponsorship Sales/ Conferences and Events
This summit is organised by The Sunday Business Post and our events partner iQuest. If you have any questions, requests, or require assistance with your booking, please feel free to contact me:
Croke Park
The National Pensions Summit takes place in the Hogan Stand, Croke Park, Dublin 3 – located off Jones' Road. Please DO NOT enter the Cusack side for this event.  The red box below has directions to this event including all bus, DART, train and Dublin Bike information.
Parking: Free car parking is available in the Davin Car Park this is located on North Circular Road and accessed via St Margaret's Avenue. There is pedestrian access from the car park onto Jones' Road / Russell St for the main entrance to the Hogan Stand (on Jones' Road, opposite the Croke Park Hotel).
GPS coordinates 53.360712, -6.2533977
Tel: + 353 1 819 2300
Email: info@crokepark.ie
Eircode: D03 P6K7