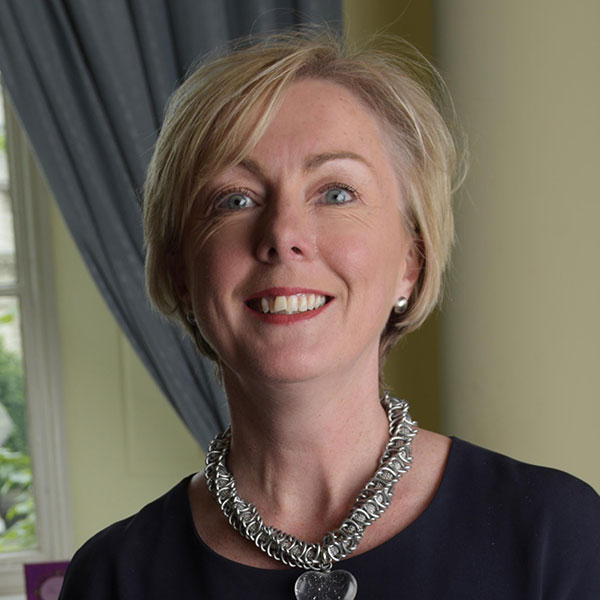 Minister for Employment and Social Protection
Regina Doherty was appointed Minister for Employment and Social Protection in June 2017.
Previously, from May 2016, she was Government Chief Whip and Minister of State at the department of the Taoiseach. Regina began her career in the IT sector before entering public office in 2009. She served as a councillor in Meath Council Council, before being elected to the Dáil in 2011. During the last Dáil term (2011-2016), she sat on the Health and Children, and Finance and Public Expenditure committees. In her current ministerial role, she has set about reforming Ireland's pension system, and the systems around Ireland's work contracts. She has provided greater supports for victims of domestic abuse and has conducted a review of Ireland's Gender Recognition Act as it relates to young people.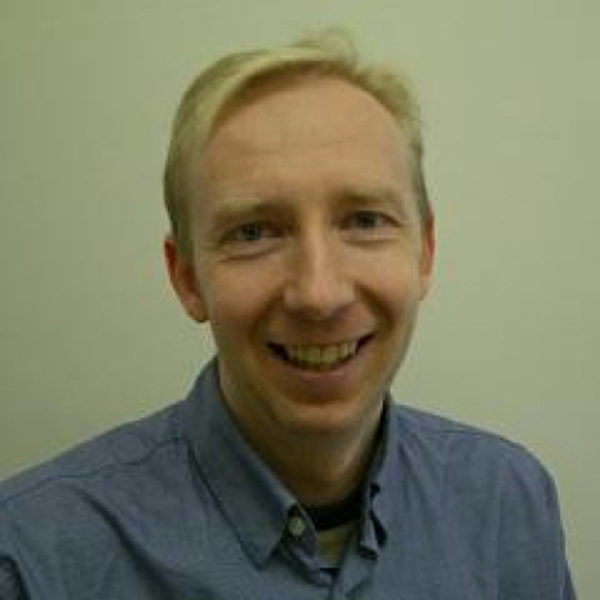 Director of the Pensions Policy Institute (PPI)
Chris Curry is the Director of the Pensions Policy Institute (PPI) with overall responsibility for leading and managing the PPI. Chris originally joined the PPI as Research Director in July 2002 and was responsible for the research programme for eleven years. At the PPI Chris has authored and presented a number of research reports analysing pensions (including state, private and public sector pensions), pension reforms and other provision for retirement income. Chris is experienced in presenting research findings to a wide range of audiences and to the media. In February 2017 Chris was announced as one of the three co-chairs for the DWP AE Review Advisory Group. Chris will be leading on providing advice on the theme of Contributions. The review will look to ensure that workplace pensions continue to meet the needs of individual savers and employers, while remaining fair, affordable and sustainable for future generations. The DWP published a final report in 2017. Chris started his career as an Economic Adviser at the Department of Social Security (now the Department for Work and Pensions), before joining the ABI as Senior Economist. Chris has a BSc (Hons) in Economics from the University of Warwick, and an MSc in Economics from Queen Mary and Westfield College, University of London.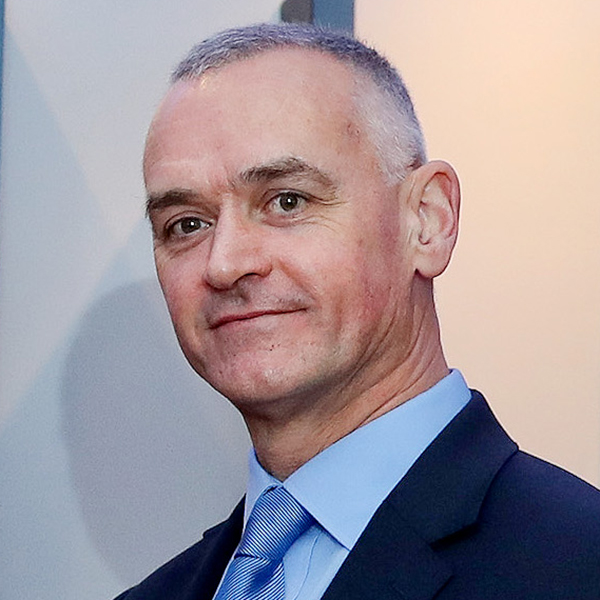 Chief Executive Officer, Economic and Social Research Institute
Professor Alan Barrett is the Chief Executive Officer of the Economic and Social Research Institute. As CEO, his primary responsibility is to ensure that the mission of the Institute is fulfilled, namely "to produce high quality research, relevant to Ireland's economic and social development, with the aim of informing policymaking and societal understanding". More generally, he is responsible for strategic leadership and management, including funding, governance and human resources. Professor Barrett received his Ph.D. in Economics from Michigan State University in 1994 and joined the ESRI that year. He was seconded to the Department of Finance from 2001 to 2003 and to Trinity College Dublin from 2011 to 2013. Most of his research has been in the areas of labour economics, population economics and macroeconomics. His academic work has been published in journals such as Labour Economics, the Journal of Population Economics, the Oxford Review of Economic Policy, the Industrial and Labor Relations Review, the British Journal of Industrial Relations, the International Migration Review, Population Research and Policy Review, the Economic and Social Review, the National Institute Economic Review and Economics Letters. Early in his career at the ESRI he undertook work on environmental economics. In 1997, he co-authored a book on environmental policy (The Fiscal System and the Polluter Pays Principle: A Case-study of Ireland, Ashgate: UK). Between 2005 and 2010, he was a lead author of the ESRI's Quarterly Economic Commentary. He was a member of the Irish Fiscal Advisory Council from 2011 to 2015. He has chaired each National Economic Dialogue from 2015 to 2017. He is a Research Fellow with the Institute for Labour Economics (IZA) in Bonn, Germany, an Honorary Fellow of the Society of Actuaries in Ireland and a member (ex officio) of the Climate Change Advisory Council. He is also an Adjunct Professor at the Department of Economics, Trinity College Dublin. Professor Barrett is a frequent contributor to radio and television discussions on economic matters and has been quoted in newspapers such as The New York Times, The Wall Street Journal and The Economist.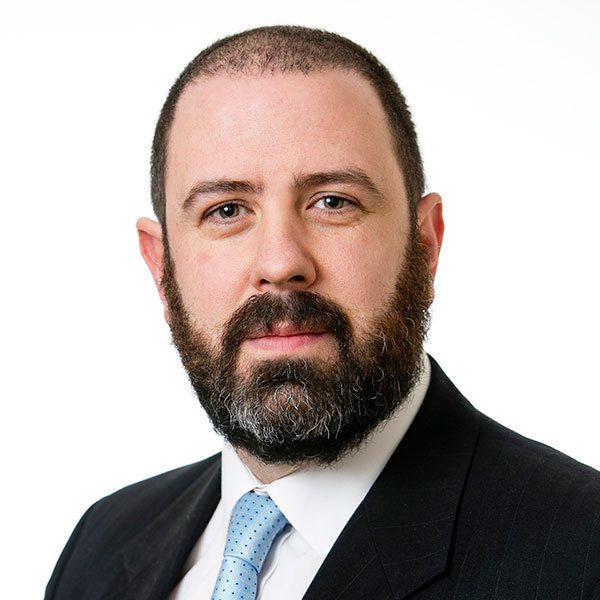 Head of Development, The Pensions Authority
Andrew Nugent joined the Pensions Authority in 2006 and worked on many policy issues during that time.  Andrew has also been involved in pension issues at EU level including the negotiations on a Portability Directive and IORPs II. He is currently the Head of Development in the Authority which includes developing and designing the changes needed to give effect to proposed pension reforms and the IORP II Directive. Andrew previously worked in a number of Government Departments.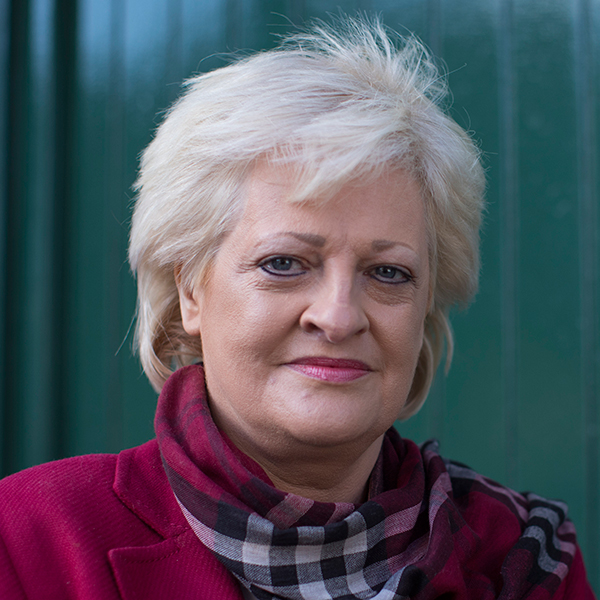 Patricia is a former vice-President of SIPTU and also served as one of two vice-Presidents of Congress. A full time official with SIPTU for over 25 years, she was the first woman to serve as a national officer of the union when she was appointed vice-President, in May 2010. She has represented workers in all areas of the economy, in both the public and private sectors. Patricia was a lead negotiator in both the Croke Park and Haddington Road agreements and is a member of the National Oversight Body tasked with implementation of the latter agreement. She played a leading role in the Irish Ferries dispute (2005/6) and in subsequent negotiations that saw an overhaul of employment rights law and the establishment of the National Employment Rights Authority (NERA).
Patricia currently serves on the boards of Pobal and the Dublin Airport Authority (DAA) and was recently appointed to the board of the Apprenticeship Council.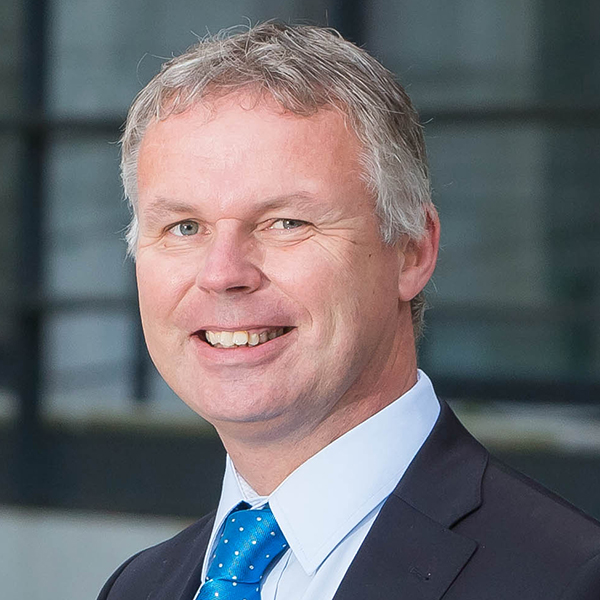 CEO, Irish Association of Pension Funds (IAPF)
Jerry Moriarty is CEO of the Irish Association of Pension Funds having joined as Director of Policy in 2007. The IAPF represents pension savers and aims to ensure people in Ireland can have secure, fair and simple pensions. The IAPF educates, represents and informs its members. Its members provide retirement security to over 260,000 employees, pay pensions to nearly 90,000 people and are responsible for some €125.5bn in retirement savings. Jerry was Head of Compliance with the Irish regulator – the Pensions Authority for 6 years. He previously worked with Sun Life Financial of Canada in the UK and Irish Life in Dublin. Jerry is a Vice Chairperson of PensionsEurope and is Chair of the PensionsEurope DC Committee.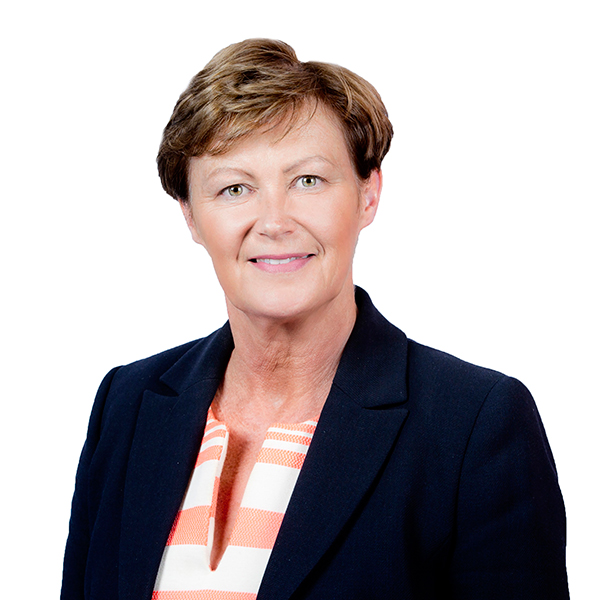 Head of Corporate Distribution and CRM, Zurich
Rose has extensive experience of working with employers and trustees on the design and implementation of their group pension schemes. Rose joined Zurich in 2012 and is Head of Distribution and Customer Relationships for Zurich's corporate clients. She is a trustee of a number of large pension schemes. Rose is Past President of the Irish Institute of Pensions Management and holds an MSc in Business.
Edward (59), is the founder of The Third Act, which runs conferences, seminars, workshops and a transition programme that supports people in transition from the second to third act in life. Previously, Edward has led multiple workshops at Intel, Accenture, Google and was a regular presenter on the MBA and Innovation programme at University College Dublin (UCD). He also published articles on adult development in the ILR and JITP. Prior to this, he founded a distribution business and before that organized and participated in 'The Great London to Sydney Taxi Ride' (1988), which entered the Guinness Book of Records for the longest most expensive taxi ride in history. He holds a PhD, MBA, BA, CIM & ITC and is a founding member of The Action Inquiry Fellowship.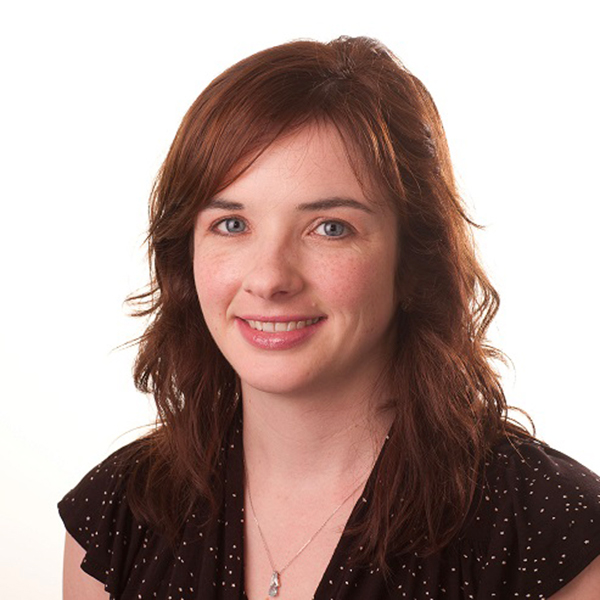 DC & Consumer leader, Mercer Ireland
Mairéad leads Mercer's DC & Individual Wealth business in Ireland. In this role she is responsible for Mercer's DC & Individual Wealth strategy in Ireland, and the advice and solutions Mercer provides to its clients in this regard. In addition to this, Mairéad plays an active role in the ongoing evolution of the Irish pension landscape, engaging with policymakers, regulators and industry groups, and contributing regularly to the pensions debate through various media channels and industry events. Mairéad has worked for Mercer for over 10 years, and prior to that spent time at both Willis Towers Watson and Irish Life Assurance. Mairéad is a first class honours graduate of Actuarial and Financial Studies at University College Dublin, is a Fellow of the Institute of Actuaries, and a member of the Society of Actuaries in Ireland.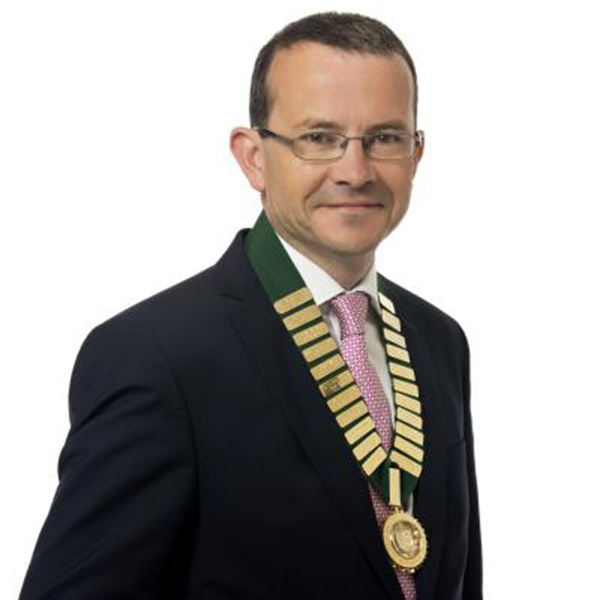 President, Society of Actuaries Ireland (SAI)
Maurice is the current President of the Society of Actuaries in Ireland and is a past Chairman of the Irish Association of Pension Funds. Maurice is an actuary with over 30 years' experience in pensions and investment. He is an Associate at Willis Towers Watson in Dublin and has extensive experience in providing pension consulting and actuarial services. He spent the first 23 years of his career at Mercer where he was a Worldwide Partner and fulfilled a number of senior management roles including Head of the Retirement practice and CEO of Mercer Ireland. He subsequently co-founded Attain Consulting a specialist actuarial and HR consulting firm which was taken over by Willis in 2012. Maurice also became a CFA charter-holder in 2011.
DC Member and trustee, ESB
Vera Miller is Head of IT Project Delivery in ESB and is responsible for the delivery of all IT investments across the organisation.  Since joining ESB in 2002 for the Electricity Market Opening project, Vera has worked in a number of senior IT management positions in ESB International and Generation and Trading business units.  Having previously worked with a number of IT multi-national companies, Vera  has extensive experience in IT, with a particular focus on Project Management, and led the design and implementation of ESB's IT Project Management Office.  Vera has been a Trustee of ESB's Defined Contribution Scheme since 2014.
Association of Pension Trustees of Ireland
Jim Connolly is one of several of Ireland's leading pensions experts who sit on the committee of APTI. He is a well-known and outspoken commentator on pension issues and is a huge advocate of simplicity in an industry he feels is unnecessarily complex. He is a Pensioneer Trustee and lectures in Retirement Planning for the Institute of Banking/UCD. Having held many senior positions within the industry, he is now Head of Pensions and Technical Services at Goodbody where he specialises in the delivery of innovative and creative solutions for domestic and international clients.
Secretary General, Department of Employment Affairs and Social Protection
John McKeon joined the Department of Social Protection, in October 2010. Prior to that he was Managing Director of eircomWholesale having joined the Department of Posts and Telegraphs as a trainee technician in September 1979 and subsequently moving on to Telecom Eireann and then eircom. While with eircom, he was a company nominated trustee of the eircom superannuation scheme and was a board member of a number of subsidiaries and chairman of eircom UK Ltd. He also served as chair of the Telecommunications and Internet Federation and was a council member of IBEC. Prior to his appointment as Secretary General of the Department of Employment Affairs and Social Protection in 2017, he held responsibility for labour market activation policy, the development and implementation of the Pathways to Work programme, and the modernisation of the Department's public office (Intreo) services. He also held responsibility for staff relations and Finance, Legislation and PRSI policy.