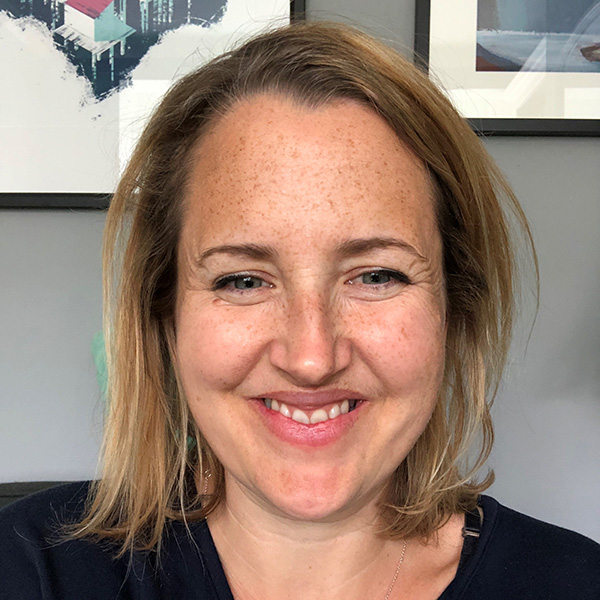 Zoe Alexander, Director of Strategy and Corporate Affairs, NEST (National Employment Savings Trust), UK
The National Employment Savings Trust is a defined contribution workplace pension scheme in the United Kingdom. It was set up to facilitate automatic enrolment by the UK government.
Zoe's role spans long term organisational strategy, public affairs and Nest's relationship with Government.
Before joining NEST, Zoe was a civil servant for over a decade, in a variety of roles. She was Private Secretary to the Secretary of State for Work and Pensions during the passage of the legislation that established automatic enrolment; wrote the funding strategy that helped set up NEST; and led the Treasury programme that set up the national pensions guidance service, Pension Wise.
Zoe chairs the Pensions & Lifetime Savings Association's Master Trust Committee, the primary voice of the Master Trust Sector in the UK. She has acted as an advisor to the charity Money and Mental Health and is a trustee and non-executive director of the homelessness charity Emmaus SLC.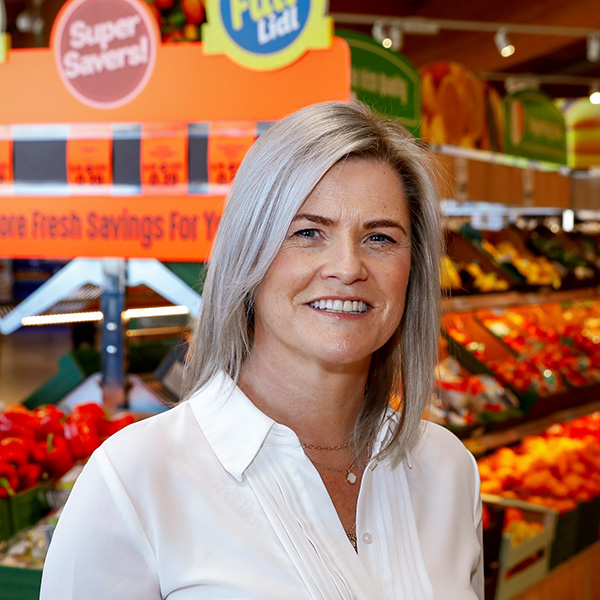 Maeve McCleane, Chief People Officer & Board Executive, Lidl Ireland and Northern Ireland
 Maeve joined Lidl in 2005 as a Trainee District Manager. She progressed quickly and took over as Personnel Manager in 2006, with responsibility for payroll & personnel administration. From 2008, Lidl began to develop a holistic HR function after having been very focused on the administration side. With the establishment of programmes like the Graduate Programme and Feed Your Mind Retail Training Programme, Lidl has quickly established the business as leaders in training and development of its team members.
In 2013 Maeve moved to Lidl's international headquarters in Germany – initially responsible for employer brand and engagement. She gained valuable experience working with HR colleagues across 30 countries developing and implementing Lidl's global HR strategy.
Maeve returned to Ireland in 2016 to take up the reigns as first Chief People Officer where she has headed up several industry-leading initiatives in the retail sector. These include the development of employee benefits packages and development programmes which are designed with employee's life cycle in mind including compassionate leave for miscarriage and early pregnancy loss, menopause supports, support for employees undergoing fertility treatment, the removal of mandatory retirement and becoming the first retailer to commit to paying the Living Wage in 2015.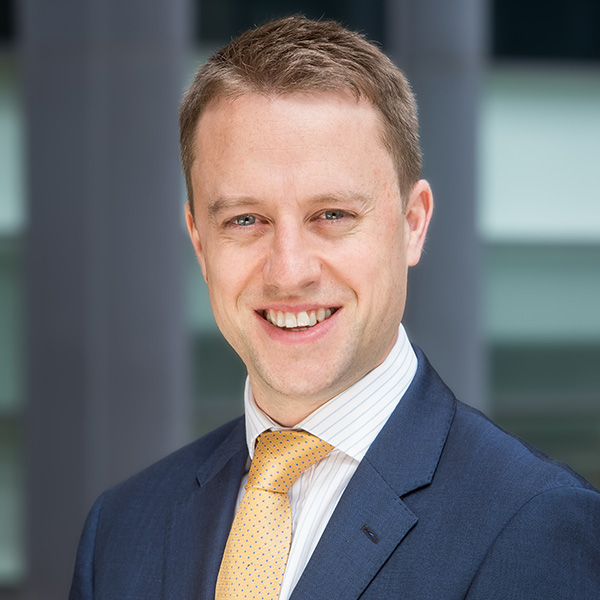 Rob Meaney, Principal and Senior Investment Consultant, Mercer
Rob advises institutional clients on the full range of investment consulting issues. He provides strategic advice to a large portfolio of national and multi-national clients including DB and DC pension schemes as well as working closely with a number of charities and endowments. He has a keen interest in sustainable investment, leading the Mercer Ireland team and sits on the Society of Actuaries' Sustainability and Climate Change Steering Group. He is also a member of the Society's Finance and Investment Committee. Rob is a qualified actuary and CFA charterholder.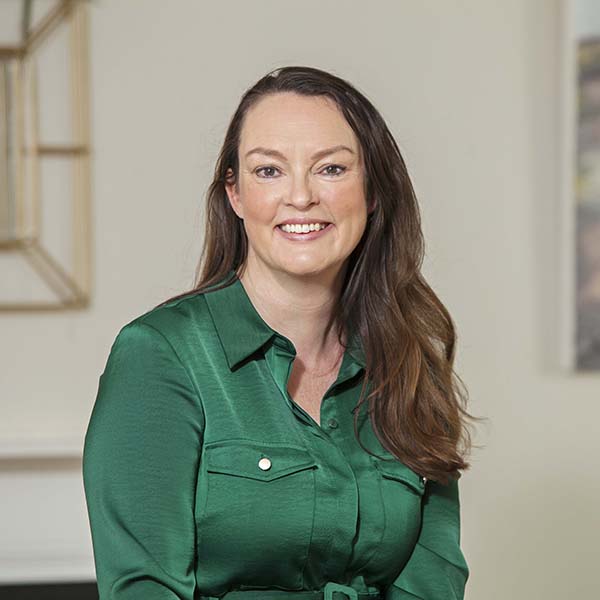 Sarah-Jane Larkin – Director General – Irish Venture Capital Association (IVCA)
Sarah-Jane has been Director General of the IVCA since Jan 2018. The IVCA is the representative body for venture capital and private equity firms on the island of Ireland. Its full members are the venture capital and private equity firms that provide equity funding to growing unquoted companies.
Sarah-Jane was formerly commercial director of MSD and Johnson & Johnson Medical. She has worked at director level in the healthcare and medical device sectors for over a decade for organisations including J&J, Sisk Healthcare and the Irish Medical & Surgical Trade Association.
A graduate of UCD, she holds an MBA from the Smurfit Business School.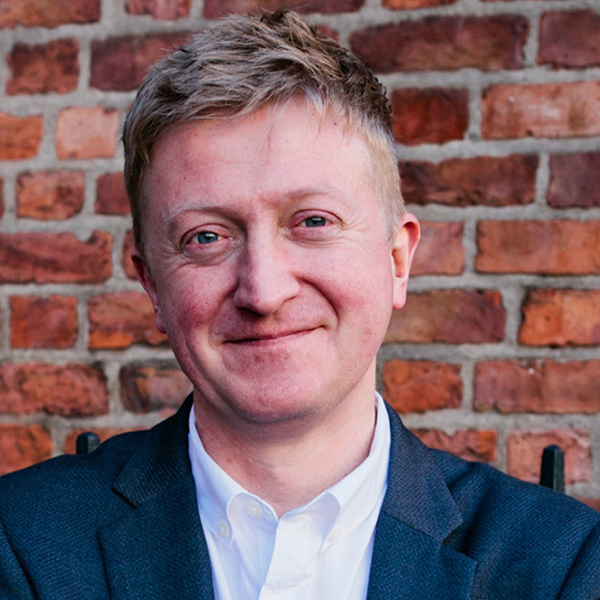 Pete Lunn, Founder & Head of Behavioural Research Unit (BRU), Economic & Social Research Institute
A behavioural economist, Pete holds degrees in Philosophy & Psychology, Neuroscience and Economics. His primary research interest is how people make judgements and decisions that affect environmental, financial and health outcomes, especially when facing complex systems and trade-offs.
Beginning in 2012, Pete built a team of behavioural scientists at the ESRI that specialises in designing and conducting laboratory, online and field experiments to inform policy. The BRU team has since undertaken research for many government departments and state agencies and has worked internationally with the OECD and the European Commission. Recent studies include investigations into how improving people's understanding of climate change affects their willingness to support pro-climate policies, how better food labelling alters people's food choices and how simplified financial communications can increase household savings.
Between 2020 and 2022, much of Pete's work concerned the COVID-19 pandemic. The BRU worked with the Department of the Taoiseach to develop the Social Activity Measure (SAM) and undertook multiple experimental studies for the Department of Health to provide behavioural evidence to support public health guidance. Pete is a member of the government's COVID-19 Advisory Group.
Pete's research has been published in international journals in public health, economics, psychology, finance, environmental science and consumer research. However, as a former BBC journalist, he believes strongly in science communication and is a regular contributor to Irish and international television, radio, newspapers and podcasts.
Pete is an Adjunct Professor in the Department of Economics at Trinity College Dublin (TCD). He teaches behavioural economics at both TCD and University College Dublin (UCD). Pete also regularly provides training in behavioural economics and behavioural science to public servants.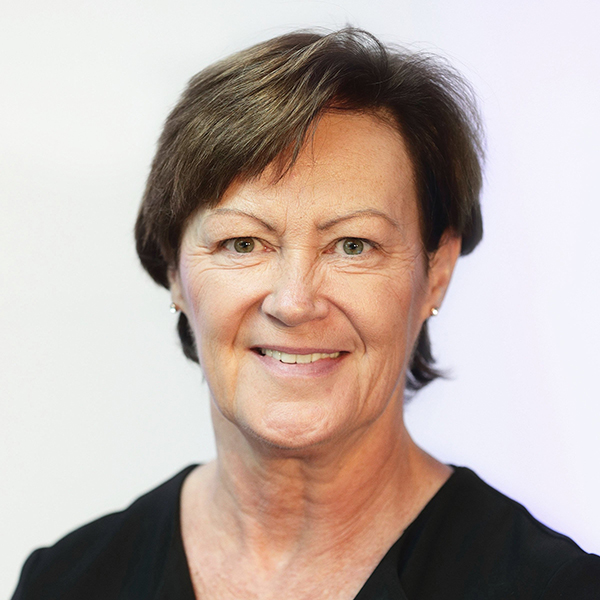 Rose Leonard, Head of Corporate Distribution and CRM, Zurich
Rose has extensive experience of working with employers and trustees on the design and implementation of their group pension schemes and the ongoing service delivery and communication of employee benefits. She is former President and a fellow of the Irish Institute of Pensions Management (IIPM). Rose holds a MSc in Business and a Postgraduate Diploma in Corporate Governance from UCD Smurfit School. Rose is a director of Zurich's Master Trust.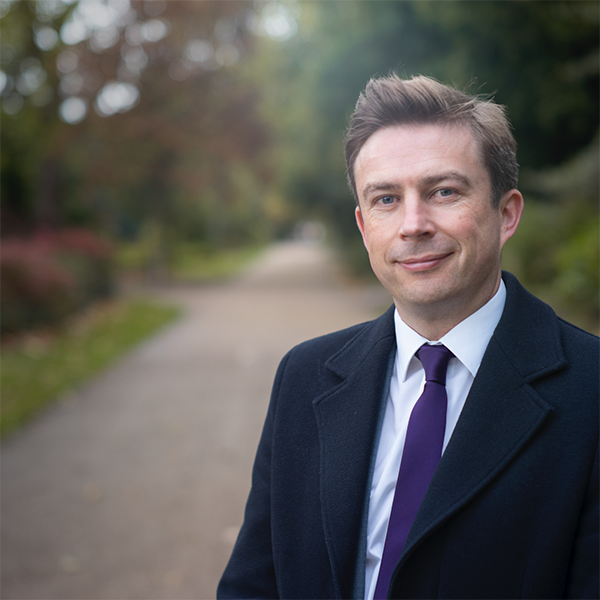 Graham Fox, Head of Distribution, Amundi Ireland
Graham is responsible for managing and developing Amundi Ireland's relationships with both its institutional and intermediary client base. Before joining Amundi, Graham was Head of Broker Investment Sales with Irish Life for over thirteen years and Head of Distribution for State Street Global Advisors where he was responsible for developing both companies Irish retail businesses. Graham holds a Commerce degree from University College Dublin and a master's in business studies from the Michael Smurfit Graduate Business School. He is also the current chair of the Distribution Committee for the Irish Association of Investment Managers and previous chair of the associations Responsible Investing Committee.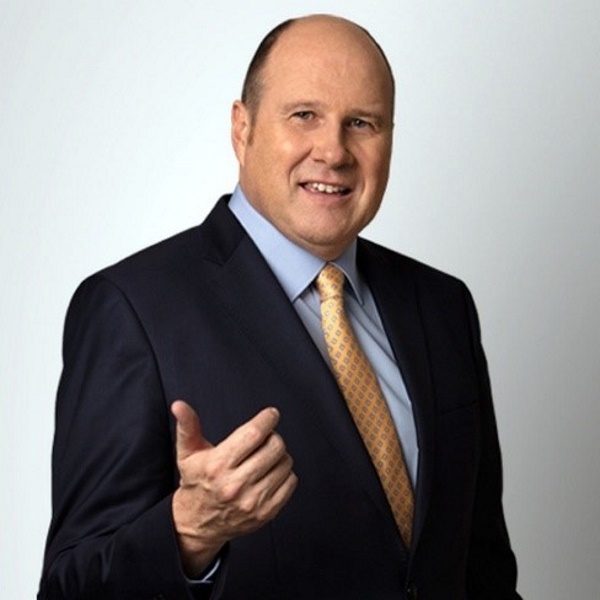 Ivan Yates, Broadcaster
Ivan is one of the country's leading broadcasters, presenting the daily drive time programme The Hard Shoulder on Newstalk Radio which has become the top-rated independent listened-to show in the country. He also co-presents a leading current affairs television program, The Tonight Show, on Virgin Media One.
Ivan has had unique life experience in politics, business and media. A former government minister and Wexford TD for more than 20 years; an entrepreneur who founded and developed Celtic Bookmakers to employ 400 people, with €200 million turnover.
In 2014 he published his best-selling autobiography, Full On with acclaimed reviews. He resides in Dublin and Enniscorthy, is married to Deirdre with 4 adult children.
His original forthright style of entertaining punditry and analysis on the full range of current affairs and sport has made him a much sought after motivational public speaker at corporate and formal events. He also acts as a versatile conference facilitator/moderator, MC with a flair for asking the questions that need answering. Ivan is a memorable and compelling after-dinner speaker.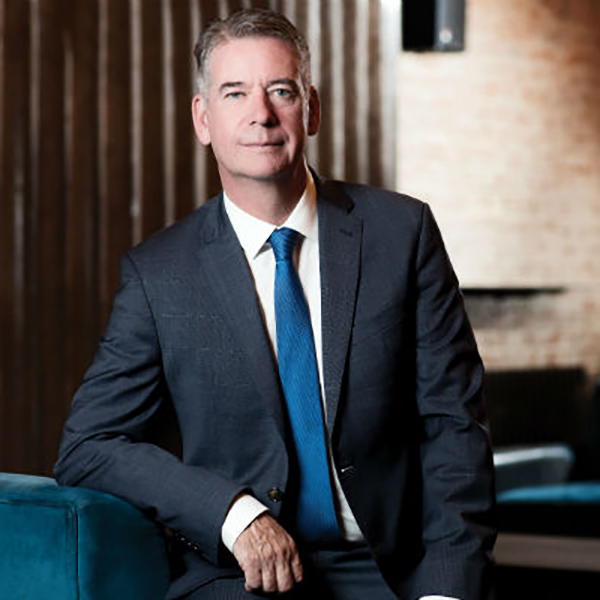 Joe Creegan, Head of Corporate Life & Pensions, Zurich
Joe joined Zurich in 1992 and has extensive experience of the Employee Benefits market. Joe heads up Zurich's Corporate Life & Pensions business in Ireland and has responsibility for bringing to market high quality, innovative Employee Benefit solutions that are valued by both employers and employees. Joe is an Associate of the Irish Tax Institute, a Fellow of the Irish Institute of Pension Management and holds a Graduate Diploma in Financial Planning from University College Dublin. Joe is a trustee and holds a professional trustee QPT (IIPM) qualification.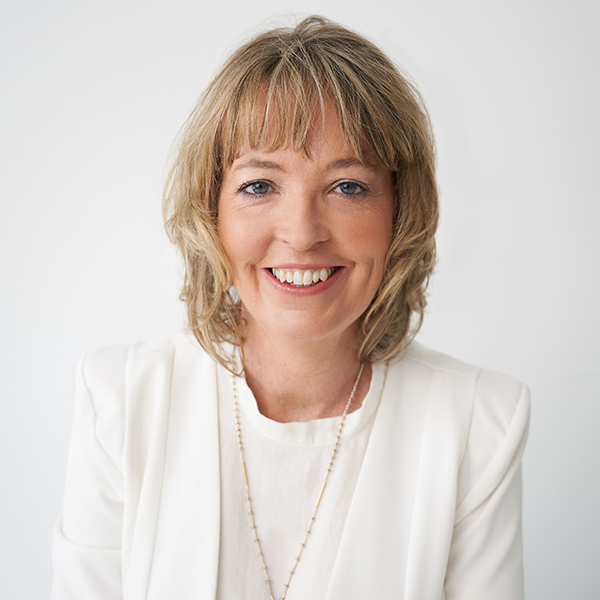 Aedín O'Leary, Independent Director, Investment & ESG Consultant
Aedín has over 25 years' experience in the asset management and financial services industry. She consults on manager selection, formulation and application of ethical investment policies and on strategies in relation to the launch and distribution of funds. Aedín is a B.Comm graduate, former tax consultant and a qualified financial advisor.
She is co-f ounder of the Green Team Network https://www.greenteamnetwork.ie/, an initiative which devises collaborative solutions for the Irish funds industry to play its part in tackling climate change. She advises, speaks and writes on a range of ESG and sustainability topics and has launched the ESG Digest through her website https://tripleline.ie/esg-digest/
Aedín is a member of the ESG Working Group at the Irish Fund Directors Association. She also serves as non-executive director on the boards of the Irish Youth Foundation and Charities Institute Ireland.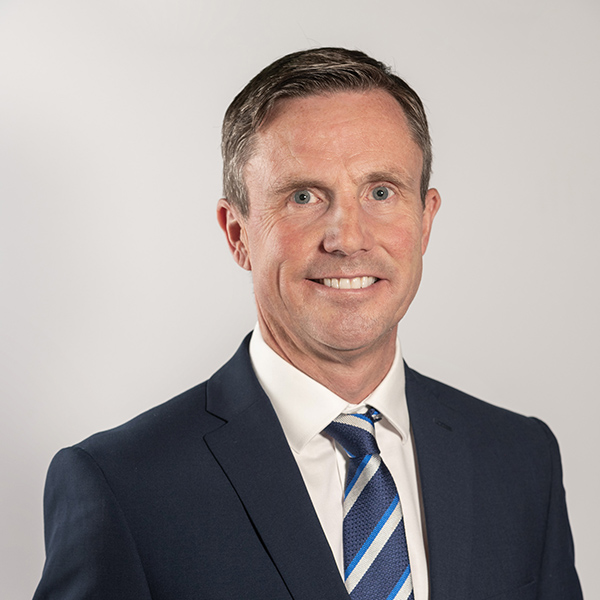 Stuart Murphy, Co-Head of DC, Legal & General Investment Management, UK
Stuart is Co-Head of DC for LGIM's DC business and also a Scheme Strategist for the Legal & General Mastertrust. His role includes responsibility for defining and delivering LGIM's DC strategy. This includes all elements of DC across new business, client management, Mastertrust and IGC. Stuart has been with Legal & General for over 20 years fulfilling a number of roles within the bundled DC business.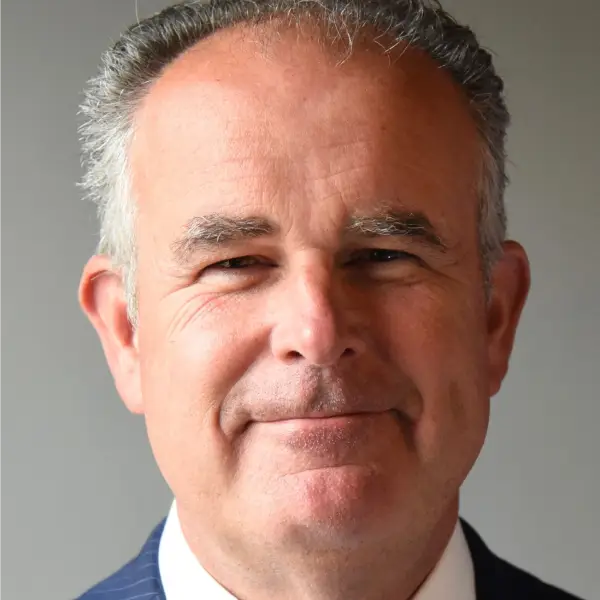 Paul Price, Founder of Haven Green Capital Partners; Chair of IAIM; former Global Head of Sales and Distribution, Morgan Stanley Investment Management and former CEO, Morgan Stanley Investment Management Ireland
Paul is the founder and CEO of Haven Green Capital Partners with 37 years' experience in the finance industry. He was formerly Global Head of Sales and Distribution for Morgan Stanley Investment Management and the former CEO of Morgan Stanley Investment Management Ireland. Prior to Morgan Stanley, Paul was Global Head of Distribution for Pioneer and has held senior positions for MFS, Lombard Odier and Bank of Ireland Asset Management.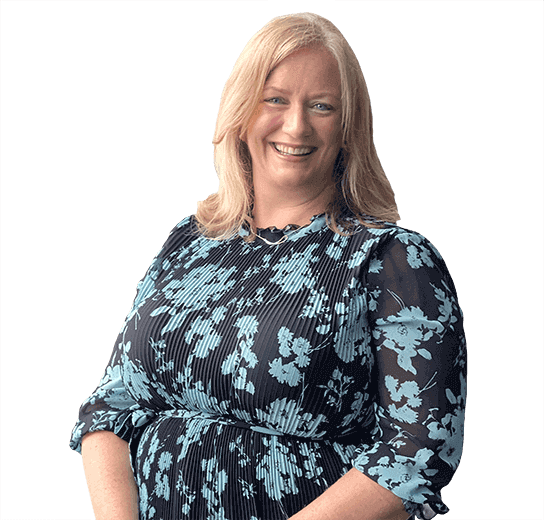 Trayc Keevans, Global Director, Foreign Direct Investment, Morgan McKinley
rayc advises international companies setting up in Ireland on their talent strategy as well as overseeing the Research Department in Morgan McKinley. Following an initial career in banking and finance – working in Bank of Ireland and State Street amongst others, she has worked in recruitment for Morgan McKinley since 2006. She holds a BBS (Hons) degree from DCU where she specialised in marketing. She also holds a certificate in personnel practice from the National College of Ireland, a diploma in employment law from Dublin Business School and, more recently qualified as an accounting technician (ATI).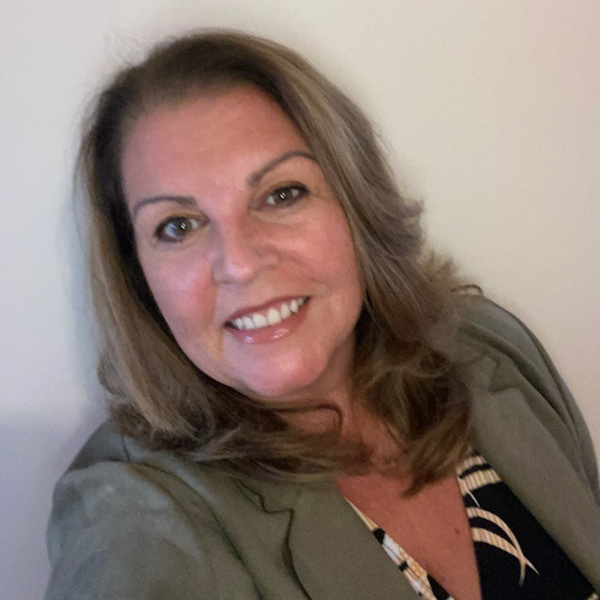 Jacinta Shiels, Senior HR Director, Europe, Lionbridge International
Jacinta has over 30 years' in Human Resources with a diverse range of experience within high growth markets. She has led change programmes across Europe in tech and financial services. She has a passion for improving employee experience and has been an integral part of senior management teams leading HR projects focused on supporting employees and meeting the business goals.
Jane McKeever, Consultant, Employment & Benefits team, William Fry
Jane has over fifteen years' experience in top-tier commercial law firms advising clients in relation to all aspects of Irish pensions law. She advises a wide range of public and private sector clients, including many high profile employers and trustee groups, as well as statutory bodies, in relation to complex and technical legal issues.
Significant recent experience includes:
· Advising the trustees of a large defined benefit scheme in relation of the renegotiation of complex funding arrangements, including a conditional contribution agreement.
· Advising the governing committee of one of Ireland's largest public sector defined benefit schemes in relation to a range of issues including the contribution obligation of the sponsoring employer under the legislation governing the scheme.
· Advising the trustees of multiple defined benefit schemes in relation to bulk annuity buy-in and buy-out transactions, including in relation to the fist collateralised annuity buy-in completed in the Irish market.
· Advising the sponsor of a defined benefit scheme in relation to a proposal to wind up their scheme and receive a return of surplus funds.
· Advising a UK based multi-national employer in relation to a proposal to incentivise active members of a defined benefit scheme to transfer to a defined contribution scheme for future service.
· Advising multiple employers in relation to the transition to master trusts.
Jane is a member of the Association of Pension Lawyers in Ireland and she has written and spoken on various aspects of her practice.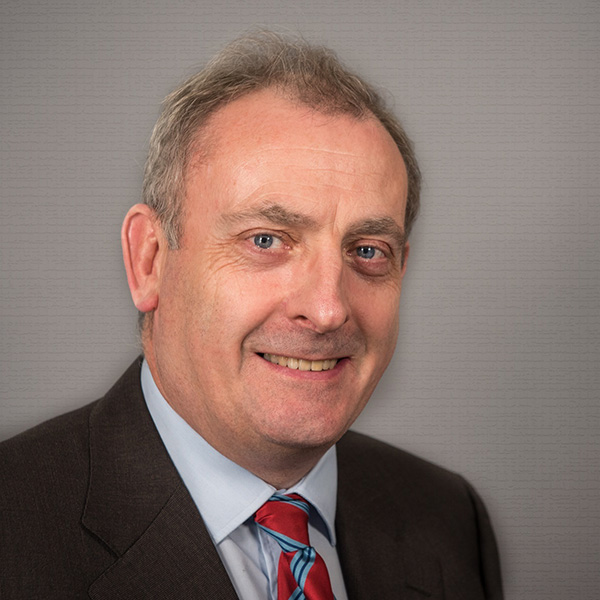 Neil McDonnell, Chief Executive, ISME (Irish Small & Medium Enterprises)
Neil has been Chief Executive since 2016. He was previously an officer in the Irish Defence Forces, serving in Defence Forces HQ, Lebanon and Cyprus. He managed petroleum distribution operations for 12 years in Ireland for ExxonMobil, Topaz and smaller domestic customers. Neil FTA Ireland as country general manager in 2013, and was instrumental securing the cooperation of in the Department of Enterprise in enforcing the application of EU rules on working time for mobile workers. He managed the co-funding of the DPP-v-Perennial Freight appeal to the Court of Appeal in 2015. This overturned the State's interpretation of the Finance (Excise Duties) (Vehicles) Act 1952, resulting in a reduction in road tax for articulated vehicles from an average of €3,500 per annum to €500.
Since joining ISME, Neil has been especially active on the issues of insurance costs for small business, the introduction of a perjury act to tackle white collar crime, and the need for a comprehensive reform of Irish indigenous industrial policy.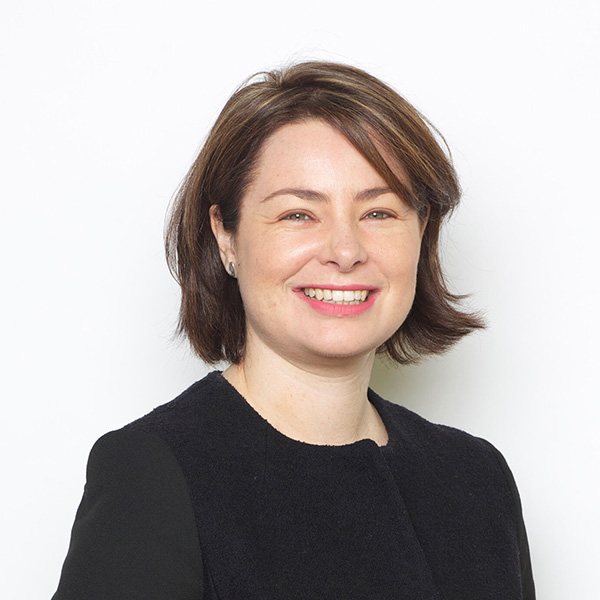 Dr. Catherine Duggan, Head of Sustainability, Financial Services Advisory, Grant Thornton
Catherine is a senior sustainability specialist with 15 years global experience. She joined Grant Thornton in 2021 to lead the sustainability offering in Financial Services. Prior to joining the firm, she worked for 13 years with FTSE listed Tullow Oil, holding both technical and non-technical roles with responsibility for portfolio management, business performance and risk, working extensively with multidisciplinary teams and increasingly focusing on ESG issues. Catherine holds a Ph.D. in geology, a science integral to the understanding of climate change and the associated physical risks. Working in oil and gas, an industry at the forefront of transitional risk, she has first-hand experience of the impacts of sustainability related issues on both day-to-day operations and long term strategy. Her insights are informed by her engagements with a varied range of stakeholders across politics, civil society, industry and senior management, and her experience in balancing those views with the long term ambition of a company. Catherine is now applying her industry experience to the financial sector, with a particular focus on banking and the risks and opportunities the transition to a low carbon economy presents.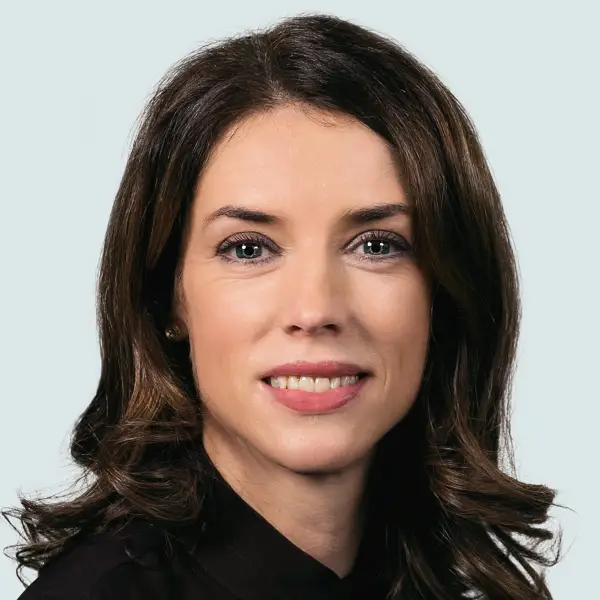 Ann Prendergast, Head of State Street Global Advisors Europe Ltd and IAPF Chairperson
Ann has responsibility for SSGA's business in the European Union which includes portfolio management, distribution, product development, fund management and operations. This business operates from 2 investment centres and a number of distribution branches. Prior to her current role, Ann was Head of State Street Global Advisors Ireland. She joined the organisation as a relationship manager in 2000 and became head of this area in 2010, with responsibility for managing the firm's engagement activities with a diverse client base. Previously Ann worked with the Bank of Ireland Group in both their fund administration and private banking divisions. She holds a Business Studies Degree from the University of Limerick and is a member of the Association of Chartered Certified Accountants (ACCA). She is Chairperson of the Irish Association of Pension Funds and is on the Board of the National Gallery of Ireland.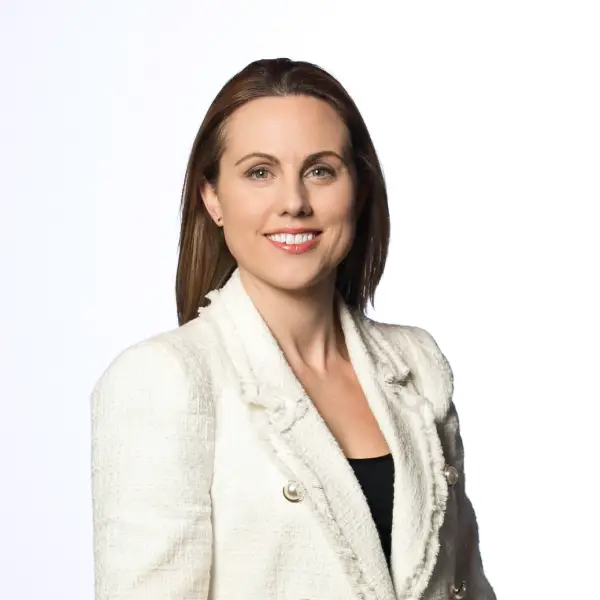 Sandra Rockett, Director – Wealth & Corporate Distribution, Irish Life Investment Managers(ILIM)
Sandra is a member of the Executive Management team. Since October 2018, she holds overall responsibility for ILIM's Wealth and Defined Contribution Corporate Channels. She is also responsible for ILIM's ESG policy and strategy development as well as responsibility for the Client Services Teams. Prior to taking on this position, Sandra held responsibility for ILIM's International Business and Strategic Partnerships. Prior to joining ILIM, Sandra was Head of Financial Planning and Pensions with Ireland's leading wealth manager, responsible for the establishment and delivery of financial and investment advice to High Net Worth clients, pension funds and charities. She previously worked in Mercer as an actuarial consultant, working with a range of public sector and multinational clients in relation to their pension arrangements.
Sandra is a graduate in Actuarial Finance and Economics from University College Dublin, a Fellow of the Society of Actuaries in Ireland. She is a Council Member of SIF Ireland (part of the European Sustainable Investment Forums) and a member of the Pensions Council of Ireland. The latter was established to advise the Minister for Social Protection on matters of relevance to pensions, with a particular focus on policies to support the sustainability and adequacy of pension provision.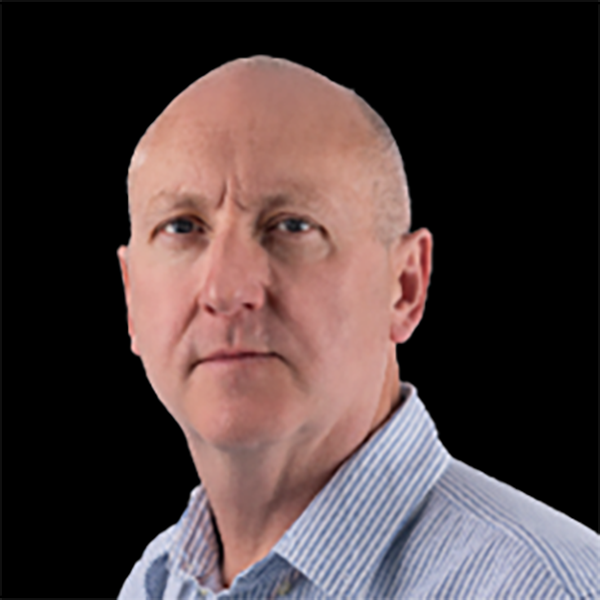 Ray McKenna, Partner, Lockton Ireland
In May 2021, Ray joined as a Partner in Lockton People Solutions Ireland. He has over 30 years' experience in the Irish Financial Services industry specialising in employee benefit business. Prior to joining Lockton, he was the Sales Director at New Ireland Assurance, Managing Director (Clients) with WTW and Director with Arthur Anderson. He leads a team of consultants committed to helping clients plan for their financial future.
Conall MacCoille, Chief Economist, Davy
Conall received his BA and MA in Economics from University College Dublin. He joined Davy as Chief economist in 2010. Previous to that, he worked for eight years as a monetary policy advisor and senior economist at the Bank of England. He has also worked at the Economic and Social Research Institute, Dublin and as a lecturer at the Dublin Institute of Technology.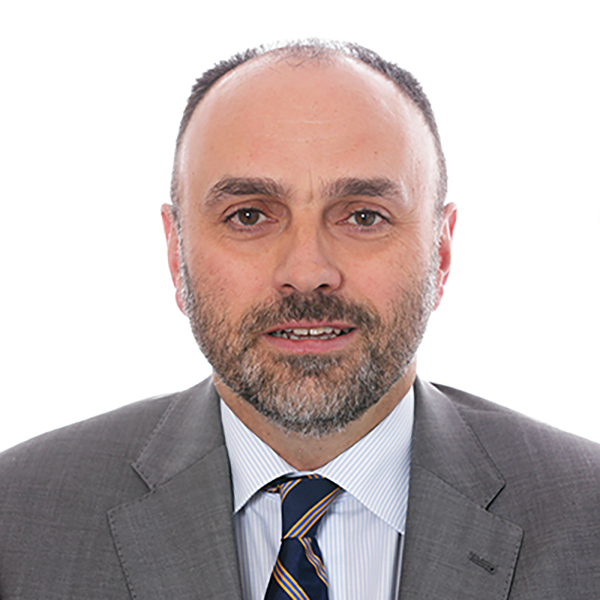 Terence Deacon, Senior Manager Corporate Life & Pensions
Terence is a 25-year veteran of Zurich Life having joined in 1997 after previous stints in Canada Life and Bank of Ireland Asset Management. He is a business graduate of Trinity College, Dublin, an Associate of the UK Society of Investment Professionals, holds the QFA qualification and the Qualified Pension Trustee designation. He has over 30 years' experience in client relationship management and deals with Zurich Life's largest corporate clients, specialising in the investment side of pension provision.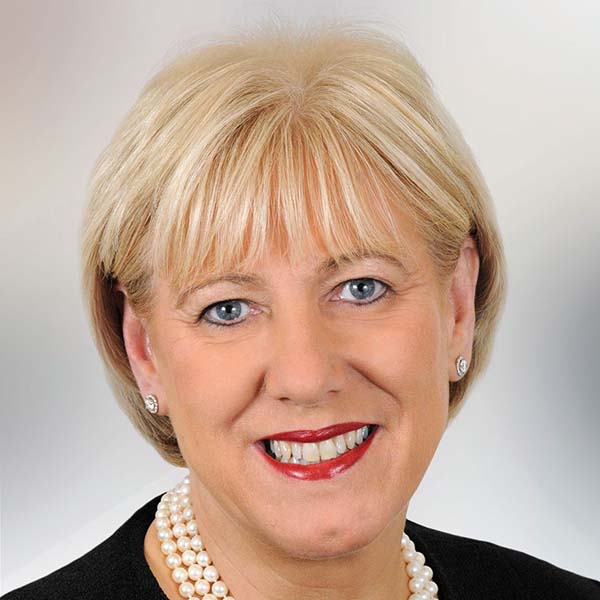 Heather Humpheys TD, Minister for Social Protection & Minister for Rural and Community Development Heather represents the Cavan/Monaghan/North Meath constituency
As Minister for Social Protection, she played a leading role during the pandemic delivering the biggest social protection budget in the history of the State and has also spearheaded significant reform in the area of pensions. The Minister also launched Ireland's ambitious rural development strategy, Our Rural Future. She has also served as Minister for Justice on two occasions, filling in for her Cabinet colleague Minister McEntee while she took maternity leave. And she also served as Minister for Business, Minister for Arts Heritage and the Gaelteacht and Minister with responsibility for rural affairs. Heather previously worked with Ulster Bank and prior to her election to Dáil Éireann, she was Manager of Cootehill Credit Union.