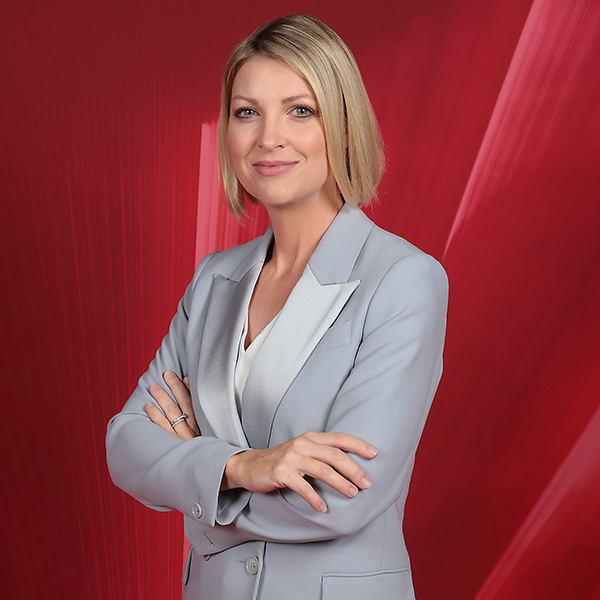 Claire Brock, Virgin Media News Journalist and Presenter on The Tonight Show
With over twenty years in broadcasting, Claire Brock is an experienced news and current affairs presenter, interviewer, and moderator. An engaging and enthusiastic anchor with a wide knowledge of current affairs, comfortable and informed across a broad range of topics, she is ideally placed to MC and host events. Claire hosts the Tonight Show, the flagship current affairs programme on Virgin Media Television. As a regular on-screen presence, she's an established news anchor covering major stories and live news events. Claire began her career in TV3 Ireland in 2002, as an assistant news producer, before a move to radio. During her time on the airwaves she worked in the newsroom in East Coast FM and Q102, before becoming a main news anchor on Dublin's 98fm. Claire was lured back to television in 2007, where she anchored and reported across news programming including The News at 530, and Tonight with Vincent Browne. Her experience extends to daytime television where she co-presented TV3's Morning Show with Martin King for a time. She was also a founding producer on FYI, a flagship news show for the channel's sister station 3e. Claire joined UTV Ireland in 2014 (now Virgin Media) as part of the newly launched channel's news line-up where she co-anchored the Ireland Live news programme. In 2018 she became the face of Virgin Media Television's News at 8. She now co-hosts VMTV's The Tonight Show, a cutting edge news programme, providing debate and analysis, four nights a week. Claire graduated from Dublin City University with a journalism degree in 2002.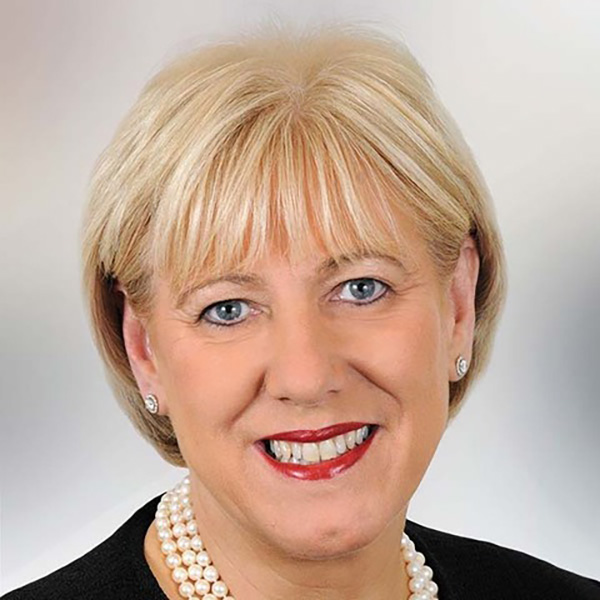 Heather Humphries, Minister for Social Protection, Department of Social Protection (invited)
Heather Humphreys is a Fine Gael TD representing the people of Cavan/Monaghan. She is currently the Minister for Social Protection and Rural & Community Development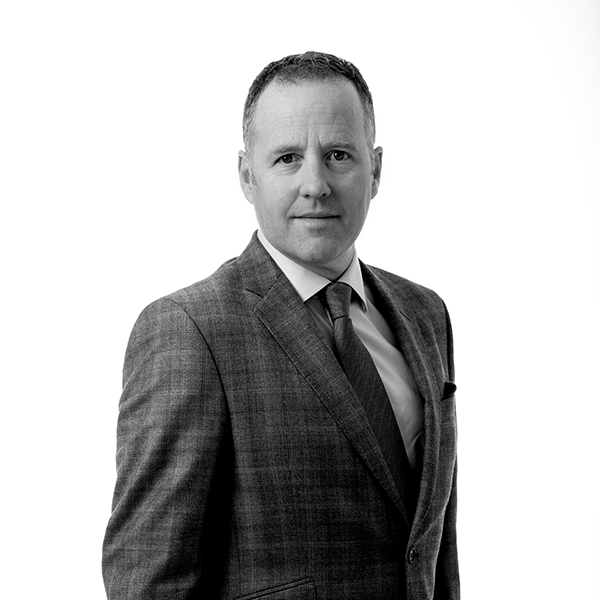 Niall O'Leary, Chief Sustainability Officer, Irish Life Investment Managers 
Niall joined ILIM in March 2019 and has over 35 years' experience in the financial services industry.  He  was appointed Chief Sustainability Officer in 2023 and is a member of the Executive Management Team.  He has overall responsibility for responsible investing in ILIM, including setting strategy, overseeing our stewardship agenda, ensuring adherence to regulatory commitments and working with the investment business to develop new and to enhance existing responsible investment strategies. Prior to that he was Head of Indexation and Fixed Income, with responsibility for ILIM's equity indexation business and its active and passive fixed income capabilities.  He remains a member of the asset allocation committee. Prior to joining ILIM, Niall was Global Head of Fixed Income Portfolio Strategy at State Street Global Advisors.  He was responsible for leading a team of experienced investment professionals with operations in Dublin, London, Boston, Bangalore and Singapore.  The team represented investment capabilities to clients, spanning indexed and active fixed income, LDI, cash and currency. Prior to taking on this role he was Head of Fixed Income and Cash at State Street Global Advisors Ireland (formerly Bank of Ireland Asset Management), as well as managing the institutional real estate investment team.  Niall holds a Commerce Degree and a Master's in Business Studies (first class) from University College Dublin.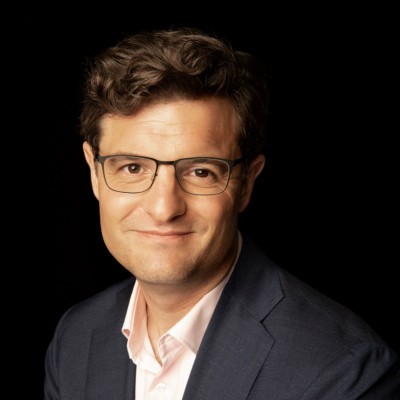 Eoin McGee Certified Financial Planner, Radio & TV Broadcaster, Author and Podcast Host 
Eoin McGee is a Certified Financial Planner CFP©, and Qualified Financial Advisor QFA. Eoin is the host of the 'Understanding Money with Eoin McGee' podcast, which has topped the charts at Number 1 since its release in October 2023. Eoin has been working with clients and businesses for 20 years. He started his career with Irish Life assurance where he learned the inner workings of a large life company. He left to spend time in technical support in Standard Life before returning to Irish Life as a financial planner. Eoin presented three seasons of a show called 'How to be Good with Money' which aired on RTE One. Each week, Eoin helped a household to manage their money better and achieve their financial goals. Eoin also wrote a book by the same name which is a No.1 bestseller and is in the top three of bestselling Personal Finance books of all time. In 2022, Eoin released his second book 'How to Make Your Money Work'. The book has been at the top of the charts since its release. As well as regularly contributing features in the national press, Eoin is a regular personal finance expert guest on national radio and presents a financial segment on 'Today with Claire Byrne' on RTÉ Radio One.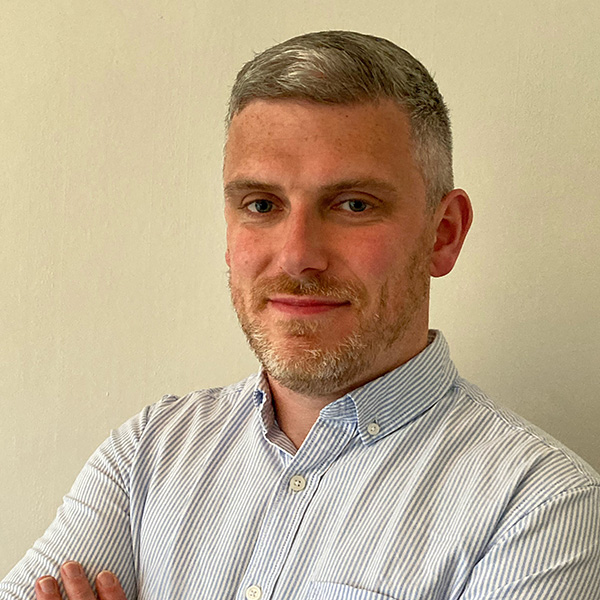 Paul Torsney, Head of Trustee Services
Paul is a professional independent trustee and former pensions consultant with over 17 years' experience working with trustees and sponsors in all areas of their pension provision​. Since joining LawDeb in 2021, Paul has developed the pensions trusteeship and governance business in Ireland and now works with a range of defined benefit, defined contribution and master trust clients. Prior to joining LawDeb, Paul spent 14 years with Willis Towers Watson, working as a Director and Consulting Actuary. He advised companies and trustees on all aspects of pension provision and was involved in a wide range of specialist knowledge areas, included scheme actuary functions, wind-up projects and developing solutions to meet the challenge of increasing governance and risk management requirements arising from IORP II and related regulations. Paul is a Fellow of the Society of Actuaries in Ireland and a Chartered Enterprise Risk Actuary (CERA). He was Chair of the Pension Committee and a member of the Council of the Society of Actuaries in Ireland. Having obtained a B.A. in Theoretical Physics from Trinity College Dublin, Paul went on to complete a M.Sc. in Financial and Industrial Mathematics from Dublin City University and a Master of Advanced Study in Mathematics from Cambridge.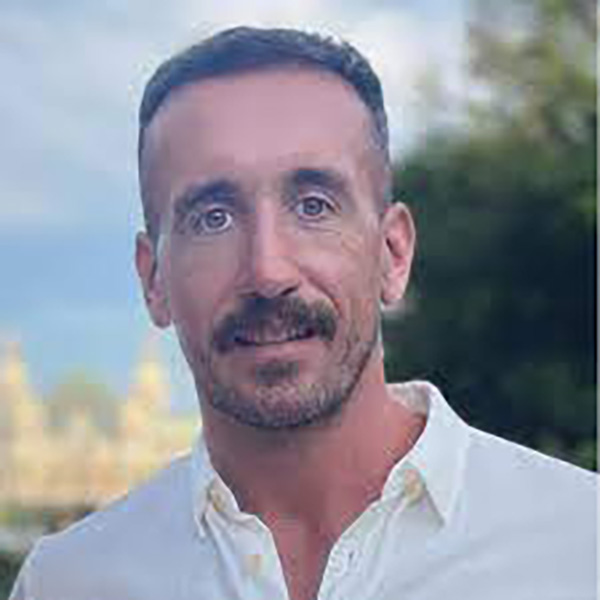 Shay Cloherty, Managing Director, iQuest & Business Post LIVE
Shay is a seasoned professional in the world of technology and startups. Currently serving as the Managing Director of iQuest and Business Post Live, Shay leads an established team with an annual portfolio of over 50 national and international multiple sectors events as well as trade publications. Shay sits on the board of the Lighthouse Charity and outside of his professional career, he coaches his local senior football team.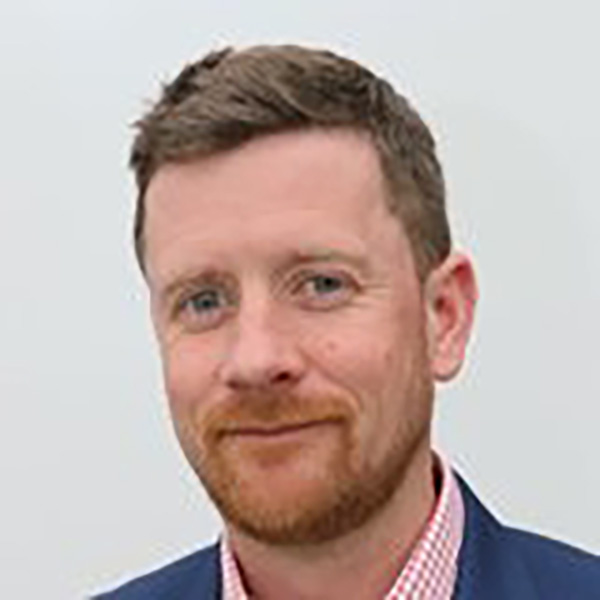 Michael Dowling, Professor of Finance, DCU Business School
Michael Dowling is a Professor of Financial Technology at Dublin City University, where he focuses on the application of machine learning and AI in finance. He has published over 50 international peer-reviewed articles, primarily examining financial behaviour and the utilization of advanced algorithms in the financial sector. Prior to moving to DCU he was Director of the AI-driven Business research centre in Rennes School of Business, France. Earlier this year, Michael published the first study on Generative AI in finance – exploring its applications and the next steps in development. The study received widespread international media coverage including in the Financial Times and the World Economic Forum. He now works with numerous companies on developing practical implementations of GenAI solutions. Some of these applications include natural language querying of SQL databases and customer response automation systems.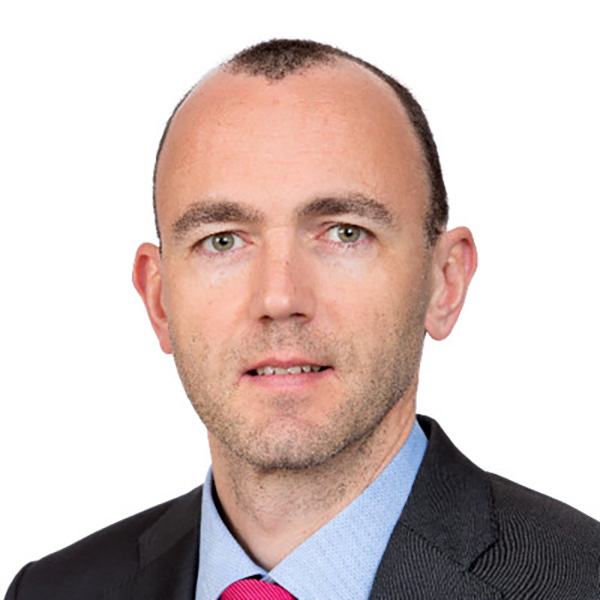 Shane O'Farrell, Director of Corporate Partnerships, Irish Life Corporate Business 
Shane is the Director of Corporate Partnership since early 2023, after holding a number of other senior positions in Irish Life Corporate Business including Propositions and Product Pricing.
A qualified actuary (since 1999), Shane has a First Class Degree from UCD in Actuarial and Financial Studies. Shane has most recently led Irish Life thought development and research in areas like Auto Enrolment and DB De-Risking. Active in the industry, Shane has presented to large experts groups like the IAPF and Society of Actuaries many times and is former chair of the Society of Actuaries Finance and Investment Committee. A QFA, he is passionate about helping corporates achieve success in Employee Benefits and in member engagement in pensions in particular via behavioural science innovations.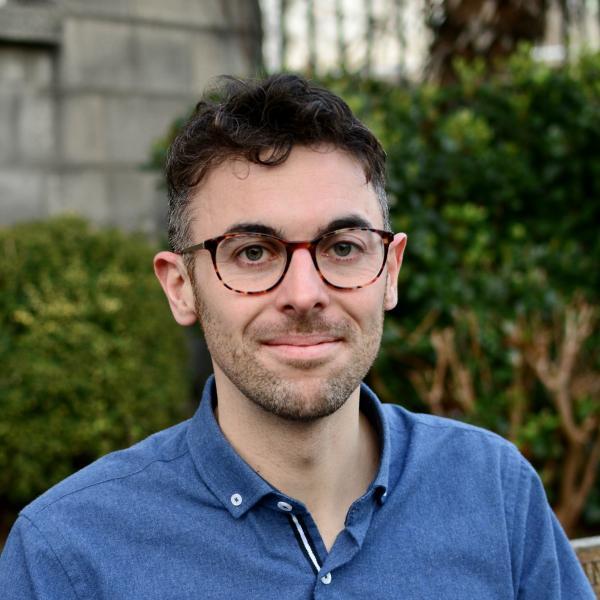 Dr Féidhlim McGowan, Lecturer in Economics (above the Bar), Department of Economics, University of Galway and Research Affiliate, Economic and Social Research Institute (ESRI)
Féidhlim joined the ESRI's Behavioural Research Unit (BRU) as a Postdoctoral Research Fellow in February 2022. He worked with the BRU to design and test policy interventions to boost decisions in the area of switching provider of financial services. His PhD thesis examines how numerical information is represented and weighted in decisions by consumers and experts.
Féidhlim holds an MSc in Behavioural Economics from the University of Nottingham, an LL.M. in International and European Business Law from Trinity College Dublin (TCD), and a BA in Economics and Psychology, also from TCD. He previously worked as a Research Assistant in the BRU from 2016-2018. He has co-authored seven peer-reviewed articles in psychology, behavioural economics, and consumer policy journals, and has contributed to four non-journal publications.